Welcome to Mentis Australia.
Innovation and excellence stamped into every steel solution.
Mentis is a world leader in high-quality grating, handrailing, expanded metal, guardrail and other light structural steel products. Our investment in the latest manufacturing processes and technology ensures accuracy and efficiency, fulfilling our on-time, every-time philosophy, ultimately saving time and reducing site costs. This, along with a genuine commitment to customer service, makes Mentis a rare example of a company with a global footprint, while remaining dynamic and nimble at a local level.
We are experts in: grating, balustrades, handrailing, mesh, screens, platforms, walkways, expanded metal, gates, ladders and cages.
From the moment it opened its doors in 1950 as a precision engineering workshop in Johannesburg, South Africa, to the present day, the Mentis name has been synonymous with innovation and uncompromising quality. Founder, Andrew Mentis grew the company's reputation on problem-solving and quality, often designing his own bespoke machines to manufacture components. When the company won a contract to design and manufacture a unique steel floor grating for a massive new petrochemical plant, its focus became the development and manufacture of steel grating.
Over the following decades, Mentis went on to supply vast quantities of world-class, innovative, high-quality products to all of the major industries including power generation, mining, petrochemical, motor, construction, food, paper and steel.
In addition to grating, the company grew to offer expanded metal, guardrail, industrial handrail systems and other light structural steel products. An increasing international reputation saw the company look to establish a global footprint. In 2012 Mentis acquired Australian firm R&R Engineering (Pty) Ltd.
R&R Engineering was established in 2000 in the hills of Perth and quickly became the handrail fabricator of choice through quality workmanship, to some of the leading construction and project engineering companies in Western Australia.
The union, like all the company's products, proved a good fit. The two companies shared a similar focus on innovation, with R&R (soon rebranded to Mentis) using the latest robotic welders and self-designed stanchion drilling machinery.
Coupled with one of the latest auto bending machines available in the world, Mentis was able to offer a firm commitment to delivery schedules across the region.
In June 2018 Mentis acquired Rhino Grating, a handrail and grating fabricator with facilities in Queensland, Victoria, and China. Rhino Grating has been operating since the early 2000s and was built around similar values to Mentis, based on quality and service.
The Mentis story is one of continued growth through partnerships with suppliers and customers alike. Join us as we make history in the endless pursuit of Quality, Service and Innovation.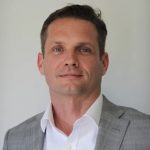 SHELDON UPTON
Managing Director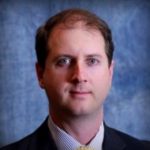 MICHAEL CHERRY
Finance Director
MSP Talison Lithium Expansion Greenbushes
SCOPE: 4 kms of fabricated handrail and 4000 sqm of fabricated grating
COMPLETED: WIP
Lycopodium Tropicana Gold Project
SCOPE:213 metres of fabricated handrail and 400 sqm of fabricated grating
COMPLETED: July 2018
NSW Government Sydney North West Rail Link
SCOPE: 4500 metres of fabricated handrail
COMPLETED: October 2017
MSP TLA Kwinana Lithium Project
SCOPE: 6 kms of fabricated handrail and 6000 sqm of fabricated grating
COMPLETED: WIP
FMG - CB West Overland Conveyor
SCOPE: 768 metres of fabricated handrail and 566 sqm of fabricated grating
COMPLETED: February 2018